Lute of the Month
December
Merry Christmas
to all my readers!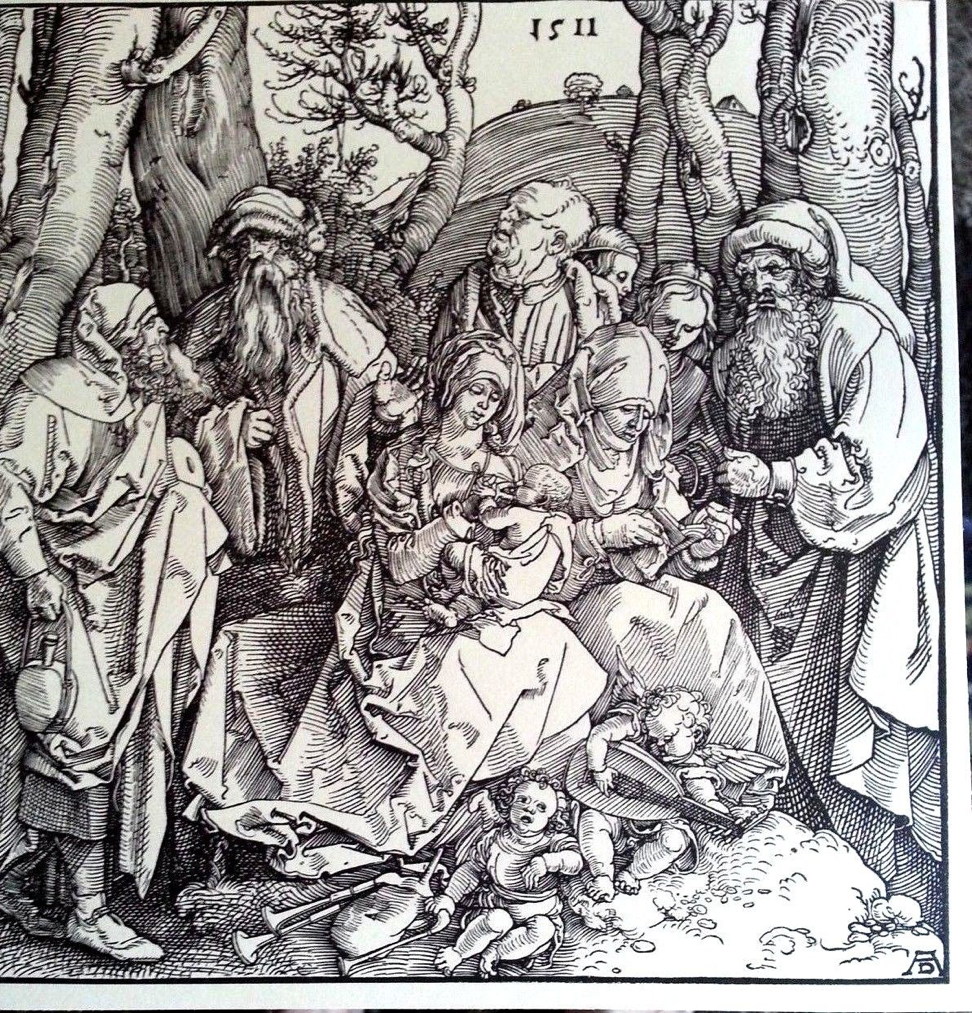 Albrecht Dürer (1471 - 1528)
The Holy Kinship with Angels Woodcut, 1511
From Complete Woodcuts of Albrecht Dürer, Ed. Dr. Willi Kurth, New York 1963
This woodcut is from the classical period of Dürer's work when he was at the height of his powers.. The actual cutting of the block was done by another but the design is pure Dürer. The angel playing the lute at the foot of the picture while the bagpipes remain unused by the other little angel, is in contrast to this much earlier and better known woodcut by Dürer where the fool is playing the bagpipes and spurning the lute and harp at his feet.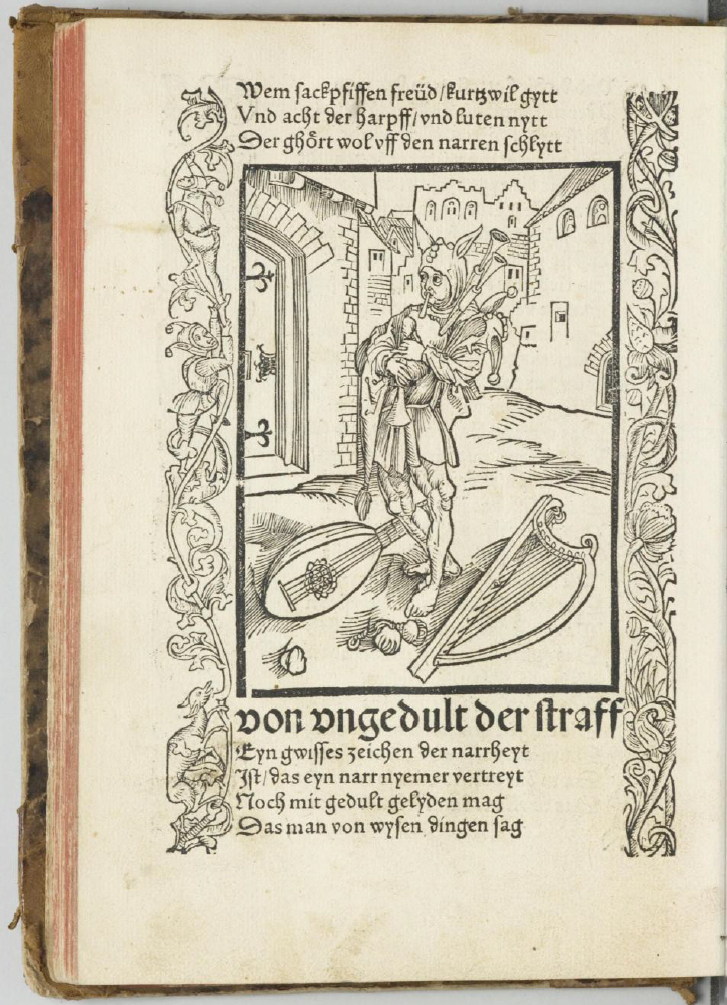 Albrecht Dürer (1471 - 1528)
Illustration for Sebastian Brant's Narrenschiff, Woodcut, Basel 1494
The text above says, roughly, "Whosoever loves the bagpipes and doesn't attend to the harp or the lute belongs to the fool's way."
The social and intellectual position of the lute in 15th and 16th century life could hardly be more clearly displayed!
The lute played by the angel however is an extremely elegant shape albeit simply drawn, and the angel is playing in the later post-medieval way with fingers instead of a plectrum and holding the lute in an entirely convincing manner however improbable his head position looks! We remember that Dürer had been to Venice only a few years before where there was a prominent colony of German lute makers. In fact he was commissioned to paint an altarpiece for the Venetian German colony's church in which a similar lute is shown and which will be the subject of a later Lute of the Month.
If anyone has any comments about these pictures which differ from or expand on mine, please do either email me direct or submit them to the lutenet at
antispam/lute@cs.dartmouth.edu
and I will add them to this page.
Do please adjust this address by hand to remove antispam/
Copyright 1999 by David Van Edwards