I don't make cases for my instruments any more but instead I can order them for you to fit your lute from a variety of professional casemakers such as Kingham Cases in England and Victor Vorko in Paris.
However I have developed a completely new system of do-it-yourself cases for those of you who want to make your own. They are very cheap and easy to make with simple tools and the result is incredibly light and surprisingly sturdy. You couldn't check these into an airline hold, but for everyday use in the car and around the home they are perfect. It is, as far as I know, an entirely new concept in casemaking using a special kind of sheet foam which is readily available on the internet.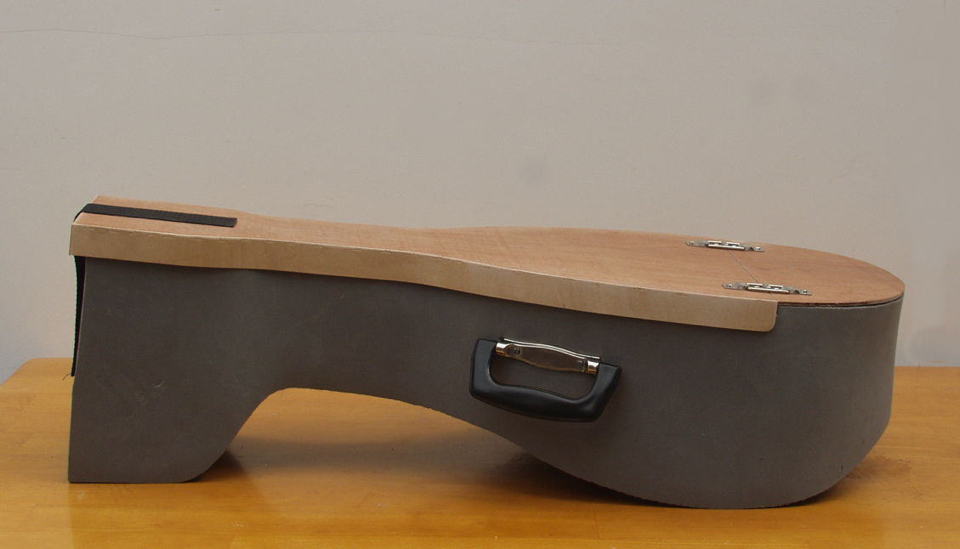 I have made up a short course showing you how to make these cases with all the processes explained and ilustrated in great detail. This is included for free as an extra in my CD courses Make your own Baroque Lute and Make your own Renaissance Lute. If you have bought one of these courses earlier and would like a free copy of the foam case instructions, please contact me by .
But I have also given it to the Lute Society from whom you can buy it separately here. All the profit from this goes to the Lute Society.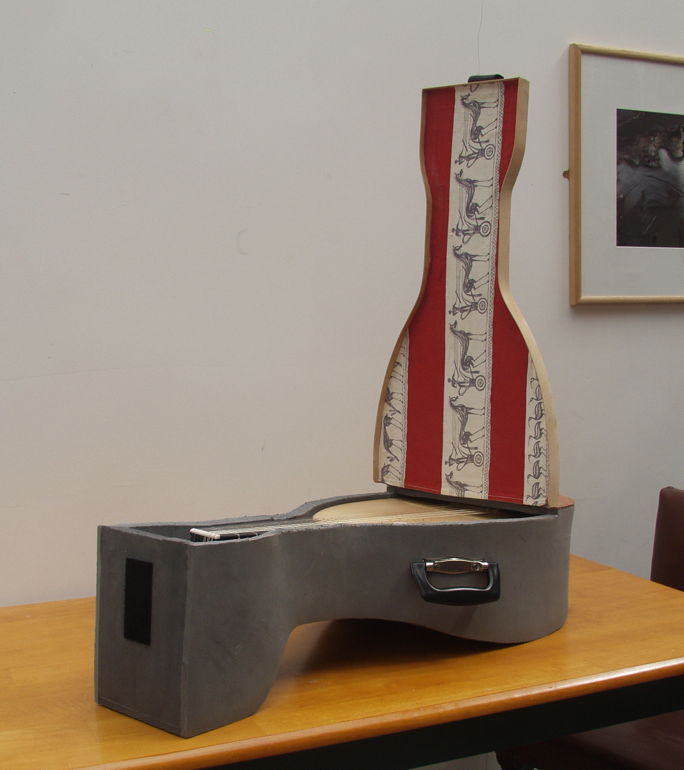 As you can see they have the same lid system as all the original historic cases which is actually more secure and sturdy than the modern side opening lids.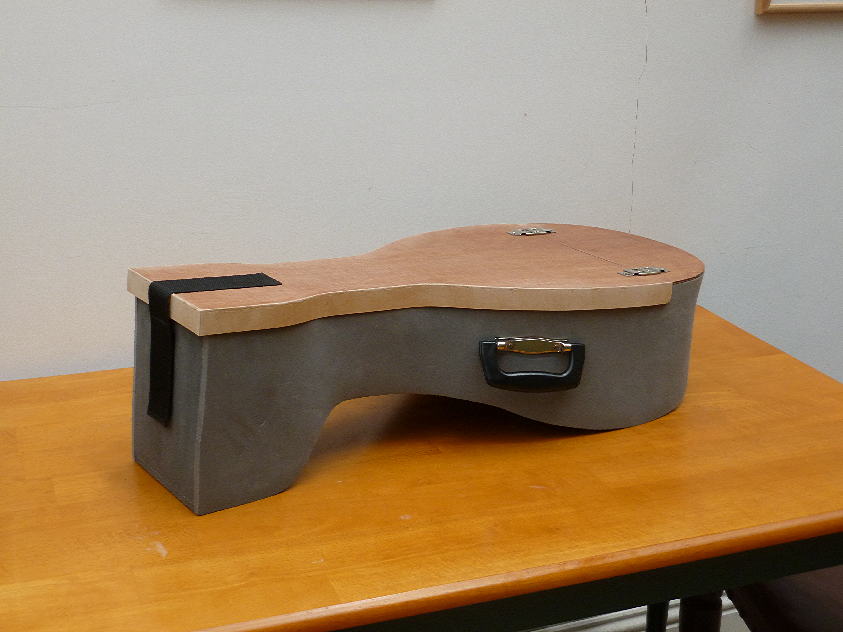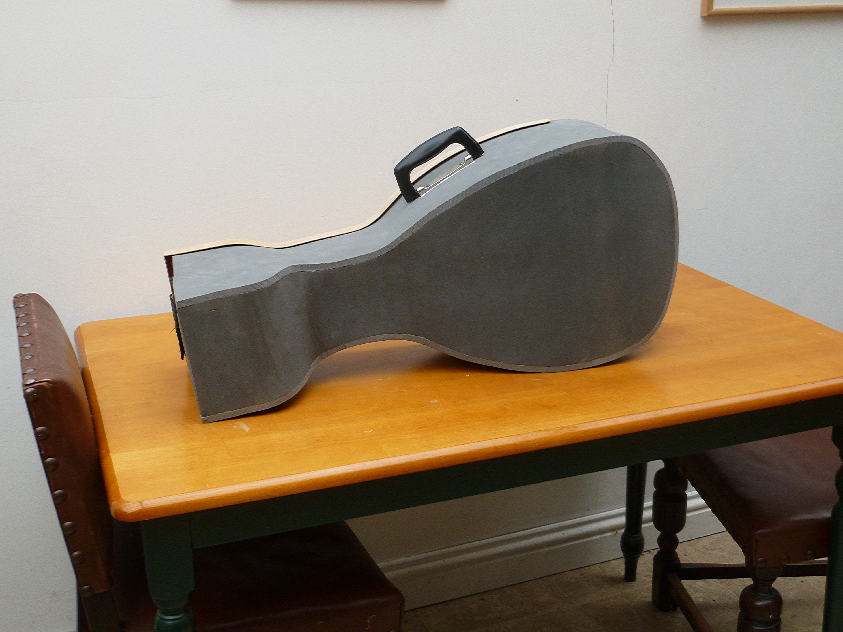 And here is a slightly different version with the lip inside the lid. On the whole I think I prefer this way.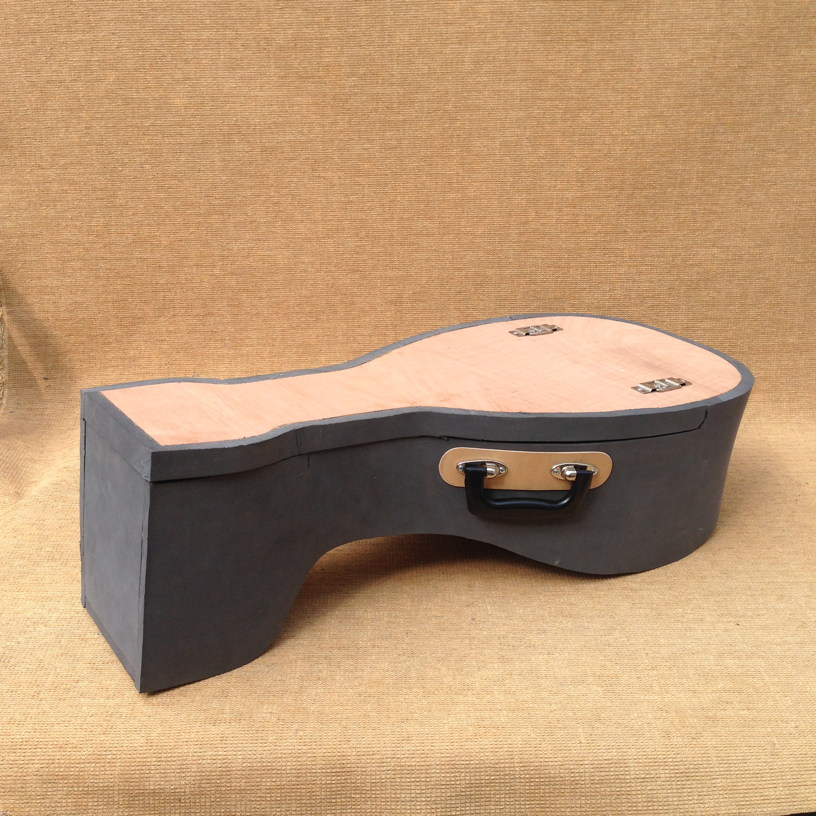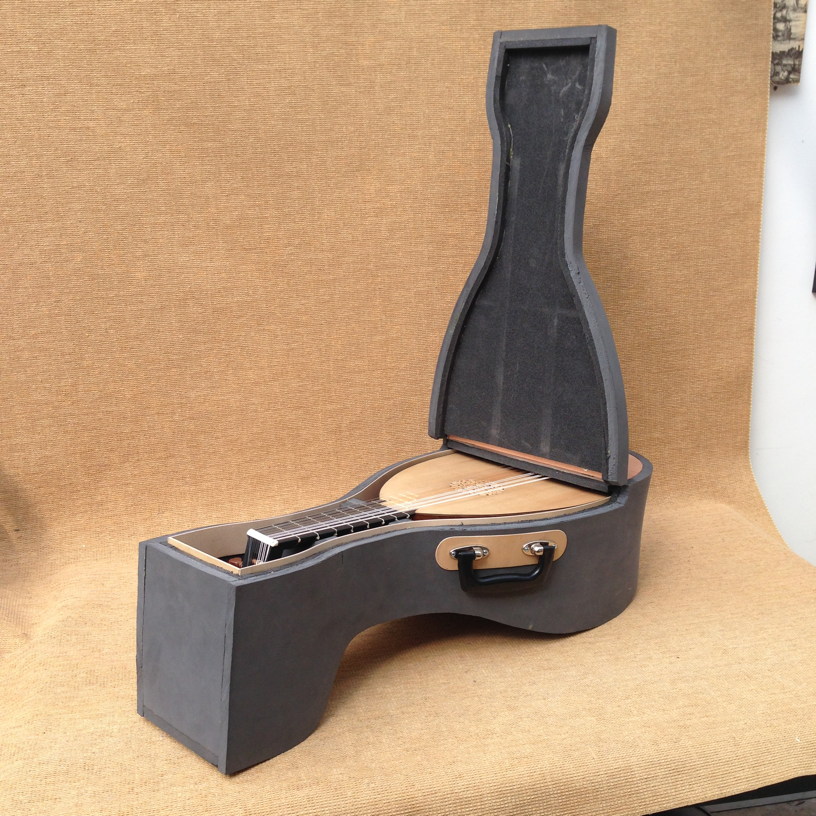 To return to:
Make your own Baroque Lute
Make your own Renaissance Lute.
click on the links